Landscaping Services in Schererville, IN
A well-designed landscape with just the right elements means much more than a beautiful outdoor space. It is also a functional space that matches your lifestyle and speaks volumes about you, your family, and your organization. At Dean's Lawn & Landscaping, we are the one-stop-destination for all your landscaping design and installation requirements in Schererville, IN and the surrounding areas. As a full-service landscaping company, we have been serving the greater Northwest Indiana and the Chicagoland area for over 30 years now. From creating custom plantscapes that complement your property's design and theme to hardscapes that enhance your outdoor living area, we have expertise in all areas of landscaping.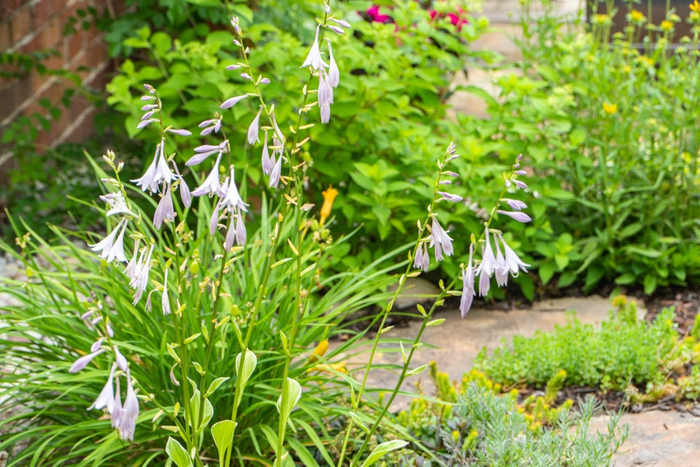 Residential & Commercial Landscaping
We have a team of specialists that excel in all areas of residential and commercial landscaping. Whether it is about creating beautiful and relaxing outdoors for your family and friends or about making a great first impression among your customers and visitors, we can create the perfect landscapes for both homeowners, HOA's, and businesses.
Landscape Design Services In Schererville
Since our inception, we have been focused on becoming Schererville's top landscape design and installation provider. We are members of all the local and state landscape and nursery associations. From a simple sketch that addresses concepts to creating hand-drawn and 3D plans, we can help you understand the endless potential of fauna and colors we can add to your landscape. The key landscape design areas that we specialize in include:
Comprehensive site landscape design covering all aspects of your project.
Plantings including perennial and annual gardens, trees, shrubbery, ornamentals, groves, shade, seasonal flower displays and more.
Identifying all design limitations and preparing for making installation possible.
As a full-service landscaping company that specializes in both plantscapes and hardscapes, we can bring additional insights into your project. We address all aspects of creating a beautiful landscape covering planting beds, lawn, and trees.
Landscape Installation
Our expertise in residential and commercial landscaping is not just limited to designing. We handle all aspects of your landscape installation requirements in Schererville, IN. This includes laying new lawns and plantings of all sizes. Our experienced team has developed advanced skills and insights through decades of experience. Besides learning from hands-on experience, our crew also undergoes regular training. This allows us to implement better and more efficient solutions when completing your project. Our team comprises certified horticulturists who have:
A strong passion for the outdoors.
An in-depth understanding of native plants.
An understanding of how to make the most of the local climate and conditions.
The combination of our experience, skills, and continual training means that we can create landscapes that exceed your expectations.
At Dean's, we strongly believe in the importance of assisting all our clients to understand the relationship between all the elements that combine to create the perfect landscape. Our experience and the expertise of our in-house team in handling all aspects of your project allow us to complete the most complex projects on time and on budget. We deliver the most effective and successful projects when our team is involved from the start to the finish – from early planning to completion.
Full Service Landscaping Experts
We at Dean's Lawn & Landscaping are your full-service landscaping company in Schererville, IN and the greater Northwest Indiana and the Chicagoland area. We have worked on all types of projects including paver and retaining wall installations. We are fully licensed and insured to provide our services throughout the region. If you need more information about our services, please contact us today at 219-864-9078. You may also send us your detailed queries using this Online Form and we will get back to you at the earliest.