Spring and Fall Clean Up
No one can stop the season from changing. No one can ever control how this change can affect the entire outdoors. But at least, there's something that can be done to manage any change in the landscape. After the winter, there must be a spring clean up to prepare the soil for hot summer. After summer, these must be a fall clean up to prepare the land for the chilly winter. These projects are necessary for landscape maintenance. But they're just a lot of hassle to do on your own. No need to bear the exhausting chore only to end up devastated with the final result. Get Dean's Lawns & Landscaping for spring and fall clean up.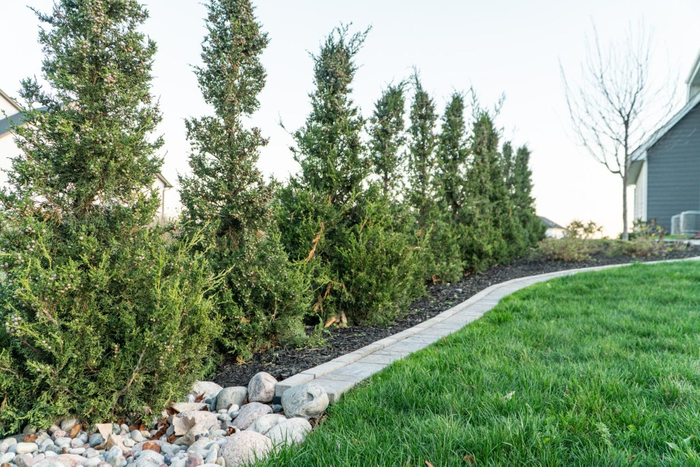 SPRING CLEAN UP
At first, it may seem that spring and fall clean up chores are just the same. They have similar goals, but with different specific chores. And that's because the two clean ups happen before and after different seasons. Spring clean up is cleaning the winter aftermath while preparing for summer.
It's easy to miss out significant mess on the landscape when it's completely covered with snow. Once the snow melts, it will be the time to reveal the ugly scene. Leaves, garbage, twigs, weeds, and every little bit of unsightly debris have to be removed. It takes more than just raking to do the job. It takes careful and precise spring clean up.
Sometimes, leaving a few natural "waste" is a good idea. They will turn into natural fertilizers for the soil. But don't just leave everything as a left-over. Fertilize the soil for real. Better yet, have a total spring preparation for the entire landscape. This season is the best time to grow new flowers or nurture edible plants. This is also the perfect season to reshape topiaries. Plant beds have to be fixed also so that your outdoors will be ready to impress all through the next seasons.
FALL CLEAN UP
Fall is the time when green leaves turn yellow, orange, red, and brown. It's the time when the lawn can get completely covered by fallen leaves. Although kids love to jump on a pile of leaves, these are simple nuisance for adults. Don't feel so sour about fall clean up, though. Rake the leaves and turn them into compost. Sure, winter still has to come before spring. By the time spring comes, your compost will be ready to give the soil its R & R.
But a more important step than fall clean up is preparing all the living things outdoors for the winter. Some plants can take care of their own selves. But some plants and species like fishes in the pond, etc. have to be kept safe from the winter.
DIY OR DEAN'S
Fall and spring clean up is much more complicated than just raking and winterizing. DIY will do. But it will never be as perfectly safe as professional's touch. Dean's Lawns & Landscaping has been providing all landscaping services—from designing to maintenance. Fall and spring clean up are part of our maintenance jobs.
It doesn't matter whether you are in Schererville, Hammond, Griffith, or Munster. As long as you are in Indiana or in some Illinois areas, our team can easily and speedily reach your place for spring clean up, fall clean up, or both. Just give us a call or fill up our online contact form. We'll attend to your clean up needs immediately.