Belgard Outdoor Kitchens & Fireplaces
Let us make your weekend get-togethers and other special occasions more fun and memorable with our custom-designed outdoor fire features. A custom fireplace, for example, can bring ambiance and beauty to your backyard. These features add comfort and warmth to your outdoor experience regardless of the season. We are the experts in designing and installing modern fireplaces and fire pits. We use only the best quality materials available on the market today. To ensure that your fireplace and fire pit will perform well and last a lifetime, it is very important to use the right type of material. Our professional contractors and designers will assist you and provide you with all the relevant information for you to make the right choice.
Make the great outdoors a little cozier with Belgard's Modular Design Hardscapes. We offer a wide selection of wonderful pieces, including our patented Belgard Elements fireplaces and outdoor kitchen ovens, to provide some warmth and create a more social atmosphere. Your backyard will come to life with a paver outdoor kitchen or stone fireplace. The stunning pieces also allow you to get more out of your yard. Browse our outdoor stone fireplaces and stone kitchen designs to find the right centerpiece for your al fresco experience.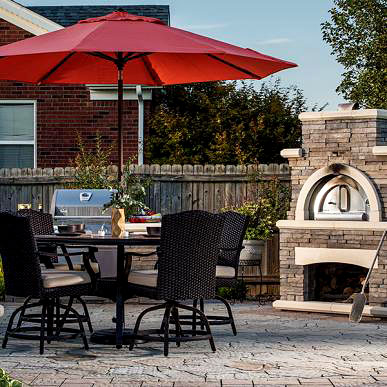 Belgard Brick Oven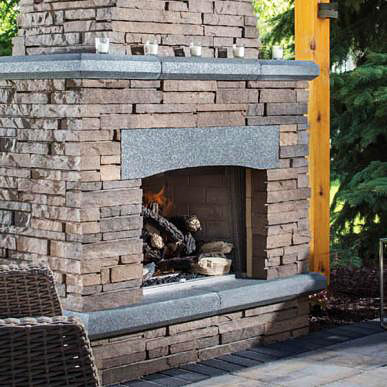 Bordeaux™ Series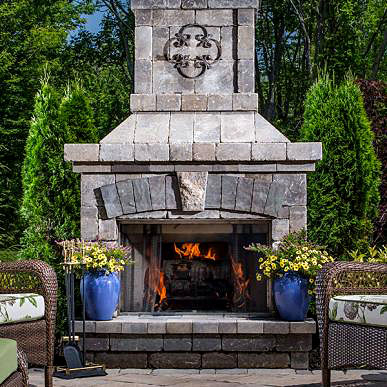 Brighton™ Series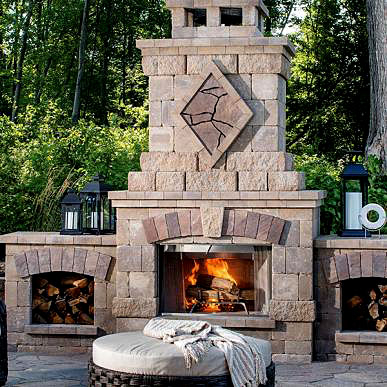 Bristol™ Series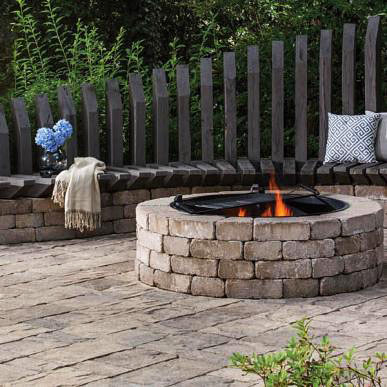 Weston Stone™ Fire Pit Kit