Commercial Snow Plowing Service in Munster, IN
Winter snowfall always has a considerable impact on Munster, IN real estate, including various commercial buildings. Life may come to a grinding halt on certain days, making it impossible for individuals to leave their houses and make their way to work. Most people's lives will be interrupted, but the losses suffered by businesses are far more significant.
The accumulation of snow surrounding the premises harms foot traffic and, as a result, on the business' profitability, and prolonged snowfall worsens the problem. The only way to minimize the damage is to hire professional commercial snow removal services like we at Dean's Lawn & Landscaping offer.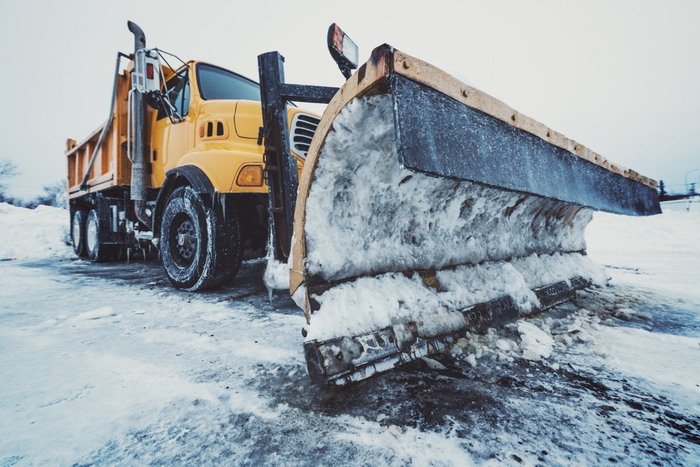 COMMERCIAL SNOW REMOVALS
Among the equipment that we utilize are the most sophisticated snowplow trucks, skid-loaders, and heavy-duty pick-up trucks, to name a few. Included in our offerings are the following:
Removing snow
Snow/ice removal in parking lots, driveways, and on streets and pathways
Clearing snow off the street
Hauling
Snow removal manually from inaccessible places
COMMERCIAL ICE MANAGEMENT
Our ice management crew manages these tasks quickly and efficiently for you. When you contact us, you'll see that we're responsive and very effective at completing the project. Knowing that we are just a call away proves beneficial when it's freezing outside, and you're dealing with ice and snow.
You never know when you'll be stranded and in need of the services of an ice removal specialist like us. During the winter, you can count on us to be ready and vigilant to clear your property of ice and snow whenever you need us. Our staff constantly monitors weather conditions, which offers dependable ice management services of the highest grade.
With our expert ice management solutions, you'll never have to worry about ice clearance again. Many of our clients find this a cost-effective option because of the excellent value our service offers.
PARKING LOTS AND PATHWAYS
We clear snow from pathways and parking lots. Our experts handle a significant number of snow clearing and snow removal jobs each year, and we know what it takes to do a fantastic job. We prioritize several things, including:
Our team begins by ensuring everyone's safety. Bringing in snow plowing machinery and driving across the property might be appealing, but it can sometimes cause damage. It's critical to always maintain a high standard of safety. Only professionals with a high level of experience will be able to clear your premises swiftly and effectively of snow.
In our snow removal jobs, we only use environmentally friendly products that won't harm the plants or the environment.
We employ the most up-to-date equipment, including snow blowers and shovels, as well as snow pushers, commercial-grade salt spreaders, heavy-duty loaders, and quad-axle dump trucks. Additionally, we use trowels, shovels, and other manual equipment to get to those elusive spots.
You can count on us to remove the snow from your business property at the most affordable snow removal fee, no matter how bad the storm becomes. For information about our commercial landscaping and snow plowing services in Munster, please call Dean's Lawn & Landscaping at 219-864-9078 or write to us via this Online Form. We are here to provide you with the details and services you need.