Mulch Installation in St John Indiana
Enrich & Protect Your Garden
If you're seeking to enrich and protect your garden in St. John, IN, look no further than Deans Lawn and Landscaping for top-quality mulch installation services. We understand the importance of preserving the beauty and health of your landscape, and our team is dedicated to providing solutions tailored to your unique needs.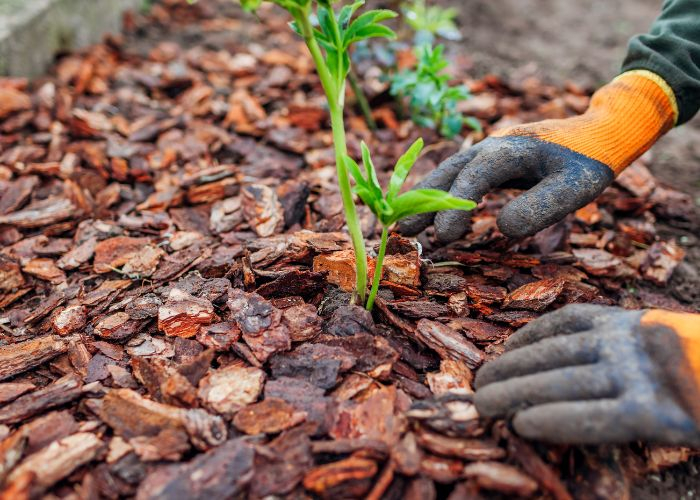 Why Mulch Installation?
Mulch installation is more than just an aesthetic enhancement. It offers a range of benefits that promote a thriving garden:
Soil Moisture Preservation: Mulch reduces evaporation, helping to retain soil moisture, saving both water and money.

Weed Control: By acting as a barrier, mulch inhibits the growth of unwanted weeds, allowing your plants to flourish.

Temperature Regulation: During extreme seasons, mulch acts as an insulator, keeping the soil cooler in summer and warmer in winter.

Enhanced Soil Nutrients: Organic mulch breaks down over time, enriching the soil with essential nutrients.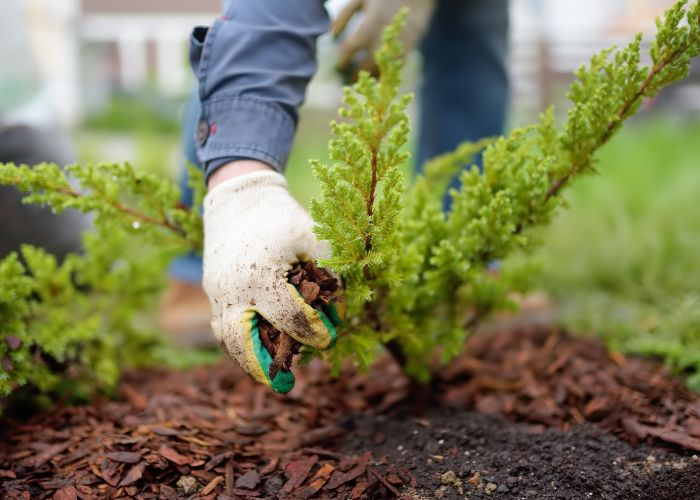 Why Choose Deans Lawn and Landscaping in St. John, IN?
As a locally trusted name in St. John, IN, Deans Lawn, and Landscaping has been serving the community with pride and commitment. Our mulch installation services are backed by a team of experienced professionals who understand the local climate and soil conditions.
We offer a variety of mulch types, including organic and inorganic options, to match your garden's specific requirements. Our team will work closely with you to determine the right mulch and method for your landscape.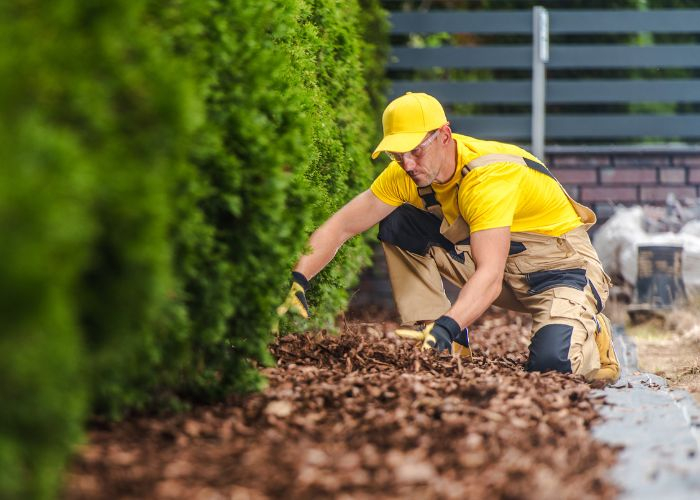 Professional Mulch Installation Process
Consultation and Assessment: We start by understanding your needs and assessing the site.

Selection of Materials: Based on your preferences and soil requirements, we select the appropriate mulch.

Proper Installation: Our skilled team ensures precise application, paying attention to depth and placement.

Ongoing Support: We offer maintenance and advice to keep your mulch looking and performing its best.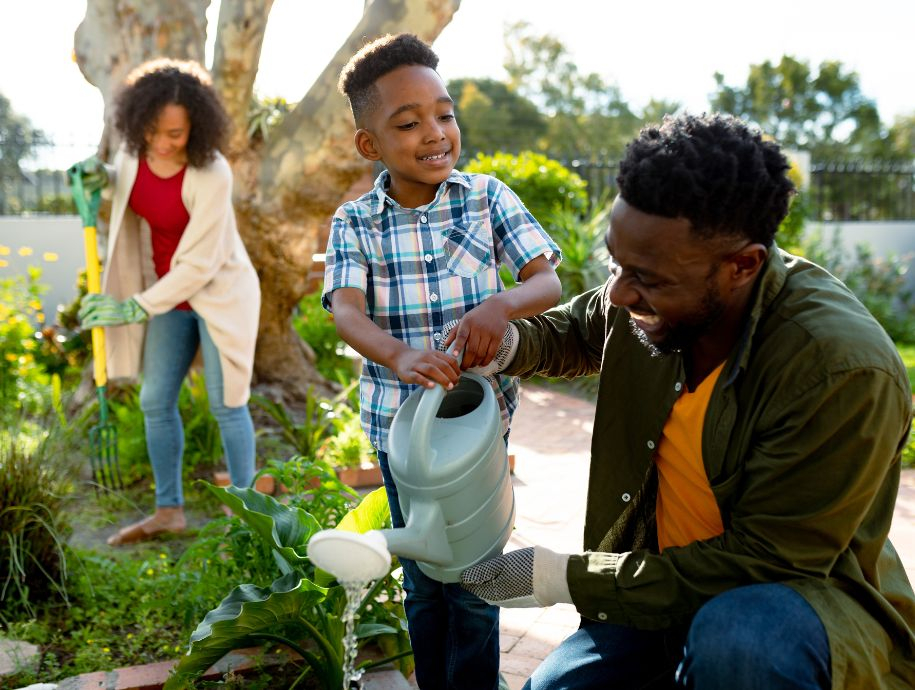 Invest in the health and beauty of your garden with professional mulch installation in St. John, IN. Contact Deans Lawn and Landscaping today to schedule a consultation. Let us enhance your landscape with our top-tier mulching solutions that align with your vision and the needs of your property.