Mulch Installation in Schererville, IN
Schedule Mulch Installation Service
We have 30 years of experience under our belts here at Dean's Lawn & Landscaping, so we consider ourselves to be specialists in landscape design. A visually appealing landscape starts with healthy soil so it can easily grow a variety of greenery. Luckily, we know how to make this happen, and we want to share our mulching techniques and expertise with you so you can be proud of your Schererville landscape!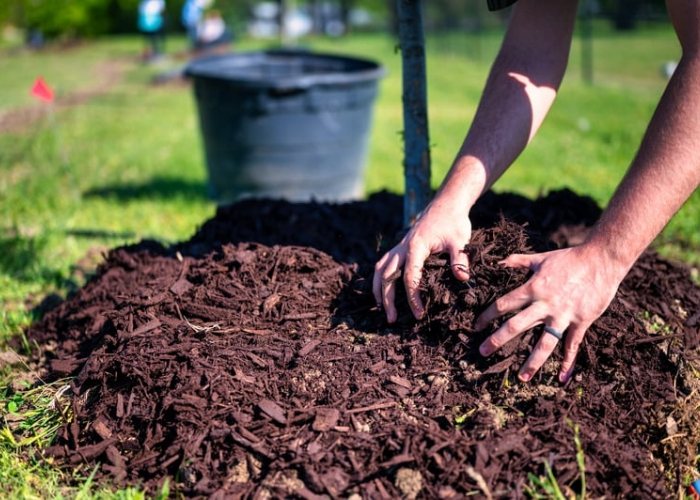 Perks of Mulch Installation
One of our primary services is mulch installation. Mulch benefits your plants in several ways: it gets rid of weeds, regulates the soil temperature, and prevents soil erosion. It also fulfills your aesthetic needs by making your yard look beautiful!
Due to soil conditions, not all plants native to Indiana grow well in this area. Fortunately, with mulch installation, our certified landscape designers can ensure these plants will grow since mulch holds in moisture and supplies much-needed nutrients to the plants.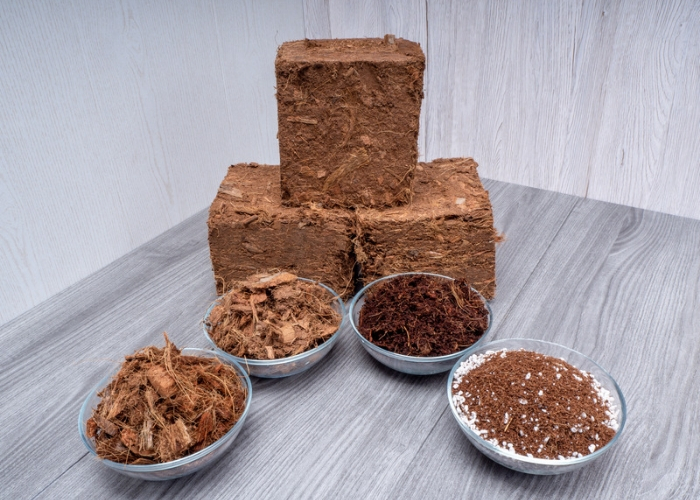 Mulch Types
Here at Dean's Lawn & Landscaping, we use various types of mulch to ensure you're pleased with the end result. Some standard options include:
Wood: This is the most common type of mulch and is composed of shredded or ground-up pieces of wood.

Cocoa bean shells: Cocoa bean shells increase soil vitality and help retain moisture but shouldn't be used if you have pets. Dogs can get sick from eating this.

Rubber and stone: Recycled rubber and stone make excellent mulch substitutes because they are long-lasting.

Free mulch: This mulch type contains leaves, grass clippings, and compost.
By combining your input and opinions with our landscape design expertise, we can come up with a solution to your mulch installation needs!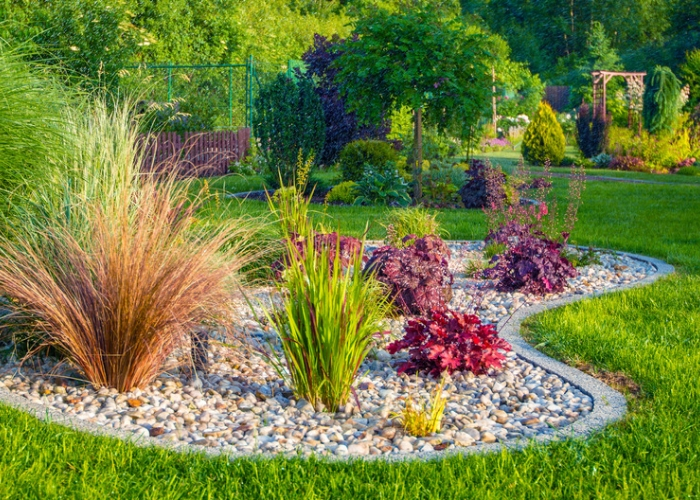 Let Our Professionals Design Your Landscape
Our Indiana landscape design company is ready to improve your landscape with our mulch installation services. Our reputable landscapers provide quality work and professionalism for every project we take on. We aim to combine our expertise with your vision to create a landscape you're proud to show off! Contact us today to learn more about mulch installation!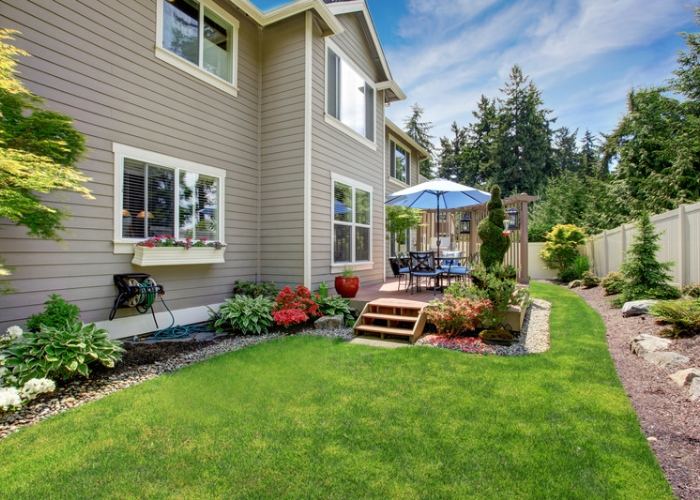 At Dean's Lawn and Landscaping, we know that a healthy, well-maintained lawn is essential for a great-looking outdoor space. That's why we offer the best lawn care services in the Schererville area! Contact us today to learn more about our residential and commercial lawn maintenance services.