Commercial Landscaping in Dyer, IN
Creating an attractive and purposeful landscape that will last for many years involves planning every little feature down to the last detail. Selecting appropriate materials is equally important, and on commercial properties, appearances matter a great deal. Property owners need to plan the outdoor spaces as well as the indoor areas. At Deans Lawn & Landscaping Inc., we provide a range of services for commercial landscaping in Dyer, IN.
Many commercial property owners believe that landscaping is a job that local repair people and gardeners can handle. However, the fact is that landscaping requires knowledge of various masonry products, plantings, and installation techniques. We are a skilled and experienced team and manage every aspect of commercial landscape design and planning. Here is a close look at what we do.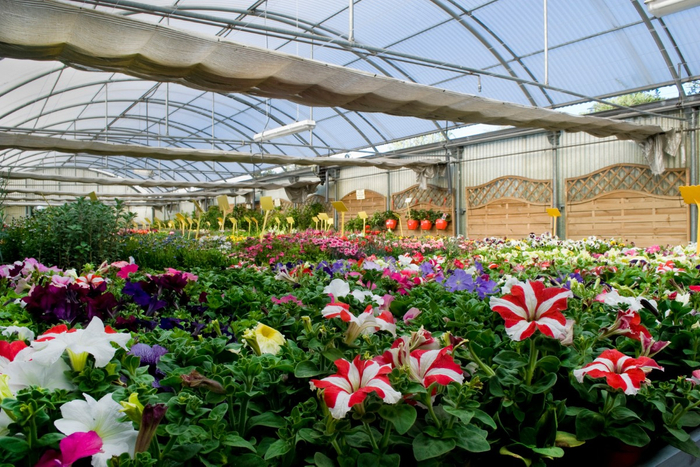 COMMERCIAL LANDSCAPE DESIGN
Creating landscape designs and plans to get superb, practical, and easy-to-maintain outdoor spaces involves various aspects, including:
Surveying the existing outdoor areas
Measuring the spaces accurately
Having a consultation with clients to get an understanding of their requirements and ideas
Using high-grade materials and products in construction
Ensuring the right planting choices to create a sustainable landscape
Focusing on aesthetics while planning the outdoor elements
Creating a balanced and resilient space that will need minimal maintenance
Offering solutions within our clients' budget
We are systematic in our approach and ensure that your commercial landscape is well balanced, aesthetically appealing, and sustainable.
COMMERCIAL LANDSCAPING SERVICES
Designing and installing commercial landscapes is a specialized task, and you need skilled and proficient landscapers like us for it. We offer a wide range of commercial services that include planning, designing, and installing hardscapes and softscapes while meeting clients' objectives. We understand that the landscape has a bearing on your commercial property's curb appeal, and we ensure that its styling complements your office or retail building perfectly. Our expert designers plan structures, features, and spaces that instantly uplift your outdoor area's appeal and property value.
These experienced professionals have in-depth knowledge related to different landscape designing and planning techniques. They keep themselves abreast of the latest product launches in the space, which means they can provide expert input during your project. We manage every phase of the commercial landscaping to align with industry standards and local codes.
COMMERCIAL LAWN MAINTENANCE
Lawns are a vital feature in most commercial landscapes. When you incorporate turf installations in the right proportion and plan the tree and shrub installation well, the greenery adds to your property's beauty and value. While lawns are a great addition to a landscape, you must maintain them well. Neglect or failure to care for your landscape regularly will result in deterioration of the living features. Therefore, it's best to hire reliable professionals like us for commercial lawn maintenance.
We also maintain the unseen features of your lawn installation, such as the irrigation and drainage systems. The working of these systems is crucial to your lawn's sustainability. Our company uses organic, eco-friendly products in turf care, which helps maintain the grass's appearance and health. We design customized lawn care plans that provide you excellent value. Since we are local to your area, you can be sure that we will provide you with the quick and reliable services you expect.
For more information about our services for commercial landscaping Dyer, IN, contact Deans Lawn & Landscaping Inc. at 219-864-9078. Alternatively, please send us your requirements via this Contact Us form, and one of our team members will contact you shortly.